A public astronomical observatory located in Cornwall Park, with fun activities for adults and children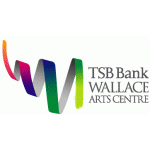 The TSB Bank Wallace Arts Centre is an exciting cultural destination located in the historic Pah Homestead in Monte Cecilia Park, Hillsborough.

Ollies is Auckland's favorite ice cream parlour and eating house. It sells sumptuous burgers, heavenly sundaes and amazing shakes. Located at the iconic Royal Oak Roundabout, just down the road from One Tree Hill Domain.

Dress-Smart, Onehunga is New Zealand's largest outlet shopping destination. It features over 100 outlet stores offering up to 70% off normal retail prices everyday! There are fashion luxury brands such as Oroton and Mi Piaci as well as main street favourites like Jeanswest, Max, Esprit, Barkers and Rodd & Gunn. From well known sports brands such as Adidas, Nike and Puma to cosmetics, perfume, books and mobile phones - Dress-Smart Outlet Shopping is every smart shopper's destination. There is free customer parking and public transport with the Onehunga Train Station and bus stops nearby.

Lane's Food Market - The English Corner Shop
Lane's Food Market stock all your favourite English products along with much more day-to-day groceries. They strive to bring their customers the best quality products at the best possible prices.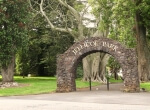 The Onehunga War Memorial Pool and Leisure Centre is a large centre with indoor and outdoor pools, spa and sauna facilities, swimming lessons, a fitness centre and group fitness classes. It offers a great variety of family fun and fitness activities. In summer, the whole family can enjoy the outdoor pools, barbeques, diving boards, water slides and children's fun water toys. It is located inside Jellicoe Park which is home to several historic buildings alongside its gorgeous entrance arch, fountain and flowerbeds It is a fantastic War Memorial park.

Mt Smart Stadium is an iconic landmark located in Penrose, Auckland. Its two main arenas are used for various activities including athletics, football and rugby league. In fact three prominent groups, the Voda​fone Warriors, Auckland Football Federation and Athletics Auckland use Mt Smart Stadium as their home base. They also have an extensive Function Centre with four lounges and thirty nine corporate suites. Getting there is easy using private or public transport.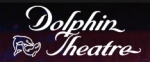 Dolphin Theatre is a cute community theatre based in Onehunga, with six hundred members that puts on six shows a year. It began in 1962 as "The Little Dolphin Theatre" and over the years with the help of community funding and fundraising they have been able to build their our own theatre in Spring Street, Onehunga. The venue also has a separate rehearsal hall. Dolphin Theatre offers free parking and free programmes, with complimentary coffee and tea offered during the interval, they also have a licensed bar.

Onehunga Community Centre is a happening place where local people participate and meet for an inspiring range of classes, exciting workshops and enlightening community services. The Centre has three buildings and multiple rooms available for hire. The Onehunga Community Library located right next door to the Community Centre is a medium sized library with a community focus. They offer a great selection of material, free internet and computer use, friendly staff and wonderful free events such as Storytimes and Wriggle and Rhyme.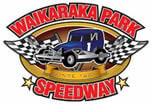 Located in Onehunga the Waikaraka Family Speedway features Superstocks, Stockcars, SuperSaloons, Limited Saloons, Modifieds, Youth Ministocks, Six Shooters, Streetstocks, Minisprints, Sidecars and Solos. It is a great day out for the family.