Real Estate By Design
Deciding to sell your home is a big decision – we understand this. Our values will give you an idea of who we are and what we offer – essentially Real Estate By Design. If the UP experience sounds like it could be right for you we'd love to hear from you.
When something is done by design nothing is left to chance. Everything about our business is designed to equip us with the tools to craft a bespoke selling experience unique to you and your home, putting you in the perfect position to capitalise on the selling price your home deserves.
We offer Real Estate By Design because we firmly believe it's the right thing for you.
LESS MEANS MORE
We prefer names to numbers. We don't want to be big. We just want to be good – really good – for you. So from day one we decided to limit the number of  homes we work on at any one time, allowing us to give people our full attention. When we get an optimal sale price, we know we've done the right thing.
Whenever you meet with us, our focus will be totally on you. When we answer your call, we'll be ready to listen. When fresh insights come from early buyer feedback, we'll be willing to update your advertising. And when potential buyers express an interest in your home, we'll have the time to keep them keen and reel them in.
List with us and we guarantee our full attention, because it paves the way for a better result.
What does this mean for you?
We have the time to work closely with interested buyers
We always have time to update your advertising after buyer feedback
We can give you our undivided attention
Your Story
At UP we pride ourselves on listening first. Discovering your story allows us to really get to know your home and what makes it special, so we can work together in a way that feels right. We don't have a cast-in-stone process that you have to follow; we design a programme with you, for you.
Every home we help to sell is unique. Sure, specific details like the number of bedrooms and indoor/outdoor flow are inportant, but we believe it's the connection your home makes witht the past that will help shape its future. The story of your home will form the foundation of your experience with us and our converstaions with the market. From the moment you list with us to the day of settlement, we will be all ears.
By really getting to know your home and what makes it special, we ensure it stands out in the market.
What does this mean for you?
We listen first
Your selling programme is unique to you
Buyers will see your home the way you do
We continue to listen and refine
Barry Thom and Grant Lynch created UP with a firm belief there was a better way. Their new approach introduced a fundamental change to the prevailing idea of what defines success in real estate. Their focus today is still on the quality of each customer's experience ahead of the quantity of sales.
Our team takes as much pride in how they achieve success as they do in the results themselves. During your bespoke selling experience, you can expect to receive all relevant information, realistic predictions, meticulous care, complete discretion and the opportunity to make decisions in your own time – essentially great service.
It is our belief that when talented people are focused on your interest, you are best-placed to do well.
What does this mean for you?
Relevant and realistic predictions
Meticulous care and discretion throughout your selling experience
The opportunity to make decisions about your sale in your own time
True Teamwork
When you list your home with UP, every member of our team works with a shared sense of responsibility to ensure your home achieves its full selling potential. The way we work is based on the belief that every member of our team is equal, including level commission, so everyone's on an equal footing.
Your home heads the agenda of our next sales meeting, the essence of your story is carefully explained and together we visit your home. From that moment on, everyone is focused on helping you to achiveve the optimal sales price your home deserves.
When you choose us, you tap into the full selling power of our entire family – team UP.
What does this mean for you?
Your home is always discussed at every sales meeting
Our whole team is working for you
Everyone understands the true essence of your home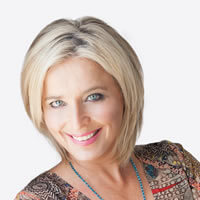 I understand and respect the trust placed in us when a client asks us to sell their home. It can take as little as 15 minutes or as long as you need to have your questions answered.