Whether it's your first time selling your home or you've done it many times, changes in legislation and compliance can mean the process is unfamiliar and potentially daunting. We believe you are placing trust in us to deal with one of, if not your most significant assets. Our role is not only about the selling, but helping you through each stage and process during this often emotional time to help make it as enjoyable as possible.  Our strength lies in our ability to empathise with both our vendors and buyers and to get to the heart of what they specifically wish to achieve.
To discuss the sale of your home call me on 021 725 590, or send me an email.  Naturally, all discussions are treated with the utmost confidentiality.
Auctions by Design
Everything we do is focused on getting the optimal price for your home in a way that feels right for you.  If the design of your bespoke selling experience includes an auction, the way we conduct your auction is also designed to benefit you.
WINNING HEARTS & MINDS
We focus our entire organisation on a fantastic outcome, either on site or in our rooms. We usually recommend holding the auction on site at your home. This ensures buyers are strongly connected to the reasons they're interested in your property. We want them to feel every emotional pull, because that works in your favour.
EXPERIENCED SUPPORT
Our owners, Grant Lynch and Barry Thom will be onsite and actively involved on your auction day. They are two of Auckland's most experienced auction marketers and they'll be focussed on supporting you and your UP sales team.
Barry ensures you get the most out of any phone bidding or bidding on behalf of people unable to attend. Grant will brief you before the auction and act as your link to the auctioneer at all times. You will have direct access to Grant's experience throughout the auction. He also brings his expertise to document signing on the fall of the hammer or any immediate post-auction negotiations.
TOP AUCTIONEERS
Jordan Vandermade is our resident "in house" auctioneer. The fact that he is generally recognised as the rising star of auctioneering in Auckland was confirmed recently when he won the Novice section at the Barfoot & Thompson Invitational and then was runner up in the Rising Star section of the REINZ National Auctioneering Championships.
Because we leave nothing to chance, we contract Australasia's most recognised and successful auctioneer, Mark Sumich. Mark has conducted more than 6,000 real estate auctions. In 2007, 2008, 2009 and 2011 he was judged New Zealand's top auctioneer and went on to win the Australasian Championship in 2007, 2008 and 2011.
Inhouse Design Loft
When we established our Remuera office on Dilworth Avenue we incorporated a bespoke design loft into the space – home to our in-house design team. Incorporating this service into our own business really allows us to live and breathe Real Estate By Design – because we know your home won't get a second chance at a first impression.
PHOTOGRAPHY
They say a picture is worth a thousand words — we have invested heavily in our own in-house photographic capacity. We will shoot and re-shoot as necessary to make sure we find the best buyer for your home, using our own in-house photographer.
COPYWRITING
Again this is done in-house. We're light on our feet and will assess the reaction to the property and adjust where necessary. We believe advertising should be designed to generate inquiry — it's not just a property description. If it's not working, we will change every week if necessary at no additional charge.
SIGNAGE
Known as your "24hr silent salesman" it stands as a statement of your intent. We think it plays a significant part in the marketing profile of your home. For that reason, we have our own in-house signage constructor to ensure it is up quickly, is in the right spot and looks amazing.
WEB PRESENCE
We will have your home in front of the market faster, looking better than anyone else. We will supply your home on uprealestate.co.nz, trademe.co.nz, realestate.co.nz and myplace.co.nz, all at no cost to you.
FLYERS
Like the rest of the marketing, the flyers are designed and proofread in-house. We supply two versions, a single-page version that we make available to everyone and an A3 full colour, 4-page version for those interested parties.
MEDIA PLACEMENT
We co-ordinate, book and place all your media with a view to optimising your exposure. Every piece of media is also proofread by our own team to ensure every placement is optimised.
DROPCARDS
We will create a "thought you should know" drop card for delivery in the area surrounding your home. It's amazing how often the best buyer lives close by or the neighbours know someone who wants to live in the area. This is at no charge.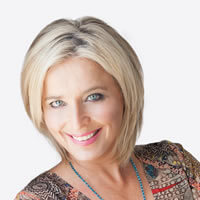 I understand and respect the trust placed in us when a client asks us to sell their home. It can take as little as 15 minutes or as long as you need to have your questions answered.