Bidding at Auction
Bidding at an auction can be both exciting and intimidating to the uninitiated. We seek and endeavour to de-mystify the auction process and provide clarification on the roles and responsibilities of auctioneers and bidders.  We work as a team, you get to hear about and be part of the overall auction strategy. There are no secrets.
Do's & Don'ts
Do…
Ask questions. Most issues and questions have come up before, and legislation is constantly evolving. Sally and Chris have the experience to guide you through what may be an unfamiliar process.
Use a solicitor for your purchase or sale. They understand the correct procedure for property conveyance and the legal requirements of the Seller and Buyer including time limitations.
Shop around for the best finance deal. There are variations in the interest rates, account types, costs and facilities available from any lender; and many more across all the lenders. We can put you in contact with our in-house finance broker who can simultaneously look across all the available options and short-list the most suitable options for you to choose from. Let us know and we will put you in touch.
Don't…
Leave things too late. Whether Selling or Buying, things take time:

Selling requires documentation to be completed, photography ordered, advertising to be booked, property advertising copy to be approved, and more; all before any potential Buyer sees the property.
Buying at Auction requires your inspections to be completed, and any required finance to be approved, prior to the Auction.
All these things take time, so it's best to start early. So whether you're selling or buying, talk to us about what you need to do and the time frames you need to allow yourself.

Keep your interest in a property a secret. There are numerous cases of buyers playing the secret waiting game only to find the property sold without them getting a look-in. We can only know what we know. So if you're interested in a property, make your interest known.
Home Decorating
There are a range of services available to sellers for to help decorate their home and have it presented in the best possible light for prospective buyers.
Remember to keep things neutral so buyers can imagine adding their own colours and touches to the property.  Fresh flowers also go a long way in terms of presentation for 'Open for Inspections.'  If your home is empty, hiring furniture and artwork can really have an impact on your property and make it far more appealing to buyers.
There are many ways that you can touch up your home and most don't involve spending any money at all, so feel free to contact us for further advice on decor and your home.
No doubt you've heard stories of brewing coffee or baking bread during an open home. While these things do create a lovely aroma and make buyers salivate, they do also make a home feel homely.
Please note that the items below don't need to be done before we meet you for an appraisal on your home. We have been advising owners on how to present their properties for years and almost always it's before these things are done.
Presenting Your Home For Sale
Here are a few simple steps to presentation success and making your home's first impression count:
De-clutter – it not only makes spaces feel their full size, it lets more light in and allows potential buyers to move around more freely. Being able to see rooms at their best also makes it easier for buyers to mentally place their furniture.
Repair and paint – every home gets a few bumps and bruises; a few little painting touch ups go a long way.
Gardens – we spend a lot of time outdoors and families make great use of outdoor spaces, so bring your gardens and lawns to life and you'll be casting your net much wider.
Light and bright – open curtains, turn on lights in bathrooms and other areas that would benefit, and open windows to let the spring breezes in.
If you need something done for you, that's okay. We have long-standing relationships with reliable and affordable tradespeople, builders, specialist area renovators (kitchens, bathrooms, garages), landscapers and garden maintenance businesses that we're happy to put you in touch with. We work with people we know and trust.
We are often asked about renovations, and that's a topic for another section!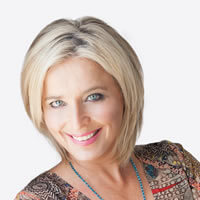 I understand and respect the trust placed in us when a client asks us to sell their home. It can take as little as 15 minutes or as long as you need to have your questions answered.