Having successfully sold property with Sally and Chris previously, they were an automatic selection to market and sell our home in Mariri Rd, One Tree Hill. Prior to listing, they shared their thoughts and ideas and on the presentation of the property and recommended a marketing strategy and campaign. We appreciated their knowledgeable advice and tireless help. We were kept informed after each viewing or open home and received detailed written reports at weekly meetings. We enjoyed their pleasant, relaxed manner and their extensive local area knowledge, combined experience and proven selling success was invaluable. Thank you Sally and Chris for selling our home and achieving our target price."
"Since 1990 I have sold three properties in One Tree Hill using the services Sally Dawson and Chris Moreton. There is no one else in the area that I would trust with my property and investments. The most recent sale was another good experience, it started with a slick advertising campaign attracting 44 groups over two weekends and, excess of 5000 internet hits prior to auction day. Before the auction I received three detailed reports on interested parties and their feedback. Sally's reporting was simple, honest and informative as were her regular phone calls relating to the sale. The auction was held at my home. A council contractor digging up the footpath right outside my property combined with a thunderstorm an hour before the auction may have rattled a less professional team. These challenges were met with a confident smile, ready to get the desired result. Watching both Sally and Chris engage and welcome bidders made me feel comfortable at what is quite a stressful time. My property sold at the desired value and I now have Sally and Chris looking for my next home. I would recommend this team to anyone who may be contemplating making a real estate decision, I look forward to the next one."
"Sally, David, Chris and the team at UP exceeded our expectations in every way when they sold our rental property in Onehunga. They made the process so easy for us, coming alongside two lots of tenants, gaining their trust and cooperation through a month of marketing and open homes, all of which helped us achieve a fantastic sale price. We were impressed with their diligent follow up with buyers and regular feedback. They were always available on phone, email and met with us weekly, providing good advice and recommendations right through to auction day and consistently helpful through to settlement. We've never experienced service like this from a real estate agent and wouldn't hesitate to recommend them and will definitely use them again."
"We have just sold our property using Sally and Chris from UP Real Estate. It was an extremely stressful and emotional time, especially as we have a young daughter. We felt very guided by Sally and Chris, I guess you could say we trusted their expertise. Through the viewing and open home process they were very communicative and honest regarding prospective purchasers opinions and happy to provide genuine feedback. We bombarded them with questions which they were only too happy to answer. On a whole the UP team represented us as vendors in a very professional manner and we were very grateful to achieve the best price for our property. Sally and Chris encouraged us to sell our property for its full value and not to underestimate the market and although the auction didn't go as expected, we were excited to meet with them just a few days later where they presented us with offers, one of which was the buyer. Overall I can't fault Sally and Chris, or UP Realty and we would genuinely be happy to recommend them to anyone wanting to sell in the future. Best regards"
"It was a major decision to sell our property that had been in the same family since it was built 90 years ago. It was an easy decision to consult with Barry Thom and Grant Lynch at UP Real Estate Limited. I had worked with them both before they set up this company 20 years ago, and admired their professionalism, ethics, and commitment to achieve the best results for their clients. I liked the fact that on auction day, it was your time and space and the only auction at that time. From the moment we were introduced to Sally and Ronald, at our property, we were impressed with their enthusiasm for their work and their ability to make us feel that they were there for us and would achieve an excellent result. Throughout the three week-end program, they kept in constant touch as to the activity on the property, the quality of the buyers,and the feed back on price. At no stage did they leave us wondering as to what was happening. We never had to call them! A relative went to one of the open homes to recall old time memories and phoned us back to say how impressed they were with the agents handling the sale. We had such fun with Sally and Ronald. They had the ability to make the process stress free and most enjoyable. I am now missing our regular phone calls and meetings but feel I have made two new friends. Sally and Ronald, thankyou for your hard work and for achieving an excellent result .. You are fantastic as is the company you work for…Best wishes…"
"I can wholeheartedly recommend Sally and Chris as real estate agents. They appreciated my situation perfectly - offering spot-on price advice and invaluable local knowledge. Sally and Chris brought me a buyer pre-auction that exceeded my price expectations and a hassle-free sale. They answered all my questions clearly and without any pressure."
"It has been our pleasure to have Sally and Chris market and sell our house in One Tree Hill recently. The decision to engage Sally and Chris was very easy, as they have always been so pleasant, professional and easy to deal with. Their regular updates, expertise and knowledge within the local real estate market and advice is unmatched by any others. The sale process was incredibly quick, with an acceptable offer presented in under a week, the auction bought forward and a sale in less than two weeks. Our expectations were well exceeded in the sale price. We could not recommend Sally and Chris more highly if you are looking for extremely professional, friendly, honest and immensely knowledgeable agents. Our most appreciative thanks to you both."
We chose Sally and Chris from Unlimited Potential (once again) as they stood head and shoulders above the rest. We received two real estate agents for the price of one and together they make a dynamic team, both extremely good at negotiation and they know the market very well. They kept in close contact with us during the sale process, providing updates after every viewing. They were both easily contactable by phone, which is also something we value. They work very hard with the vendor in mind and because of this a fantastic result was achieved at auction. Our previous home was sold by this dynamic team as well and again another stunning result. We would highly recommend both Chris and Sally to sell your home any day of the week."
"Chris and Sally have been our real estate agents for a number of years now. They really know their area, we feel it's a real plus they live locally. They have sold two of our houses, helped us purchase a commercial building and sold two of our children's houses. We have always been impressed with their professionalism and their willingness to make the whole process as stress free as possible. They have excellent integrity, we trust their opinions and always seek their advice when making any real estate decisions. Sally has excellent people skills and ensures all parties are kept fully informed and feel comfortable with the process. Her weekly vendor reports are detailed and she regularly phones you to keep you fully informed. Chris is an excellent negotiator and has excellent property development skills and advice. We wouldn't hesitate to recommend them and most of our family and friends now buy and sell through Sally & Chris."
"Sally and Chris have sold two homes for me in the last two years. The first they took on after it was badly managed by another company, it was sold within 36 hours of their first visit for the price I had put on it. The other agents couldn't get within this price by tens of thousands of dollars. When it came time to sell my apartment I called them in. After 60 groups had been through over three weeks of marketing it came to auction day. The UP team moved in and ran it with humour and in a professional way, handling me, the owner, with care and consideration in a stressful time The result was well above their estimate and my reserve. Celebrated with champagne."
"We can only describe Sally and Chris's dedication and professionalism as outstanding. They guided us through a stressful and emotional time in our lives with such care and patience that we are so very grateful for. They certainly know their business and demonstrated expertise around the Real Estate market providing us with the utmost confidence in their ability in bringing us the best outcome. We thoroughly recommend Sally and Chris to those wanting the best service, dedication, professionalism and results with either buying or selling their home!"
One Tree Hill - 5/7 Tawa Rd - "A massive round of applause for selling our unit so quickly. We set Sally a challenge- 2 weeks to sell our unit at a price we were happy with or we would re-tenant it. Not only did Sally readily accept the challenge, she managed to achieve the impossible. She had a conditional offer within hours and it was sold the following day. Sally we are still in awe at your ability to sell a unit unseen within 24 hours- Thank you! We will definitely come to you in future and have no hesitation in recommending you to anyone looking to sell."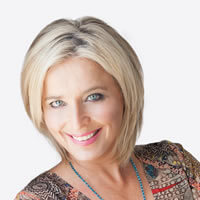 I understand and respect the trust placed in us when a client asks us to sell their home. It can take as little as 15 minutes or as long as you need to have your questions answered.