History
One Tree Hill, also known as Maungakiekie is a 182-metre (597 ft) volcanic peak in Auckland, New Zealand. It is an important memorial place for both Māori and other New Zealanders. The summit provides views across the Auckland area, and allows visitors to see both of Auckland's harbours. The second-largest of the 46 volcanoes that dot the Auckland landscape, Māungakiekie was once the site of a massive pā (fortified village), home to several thousand people. By the time of European settlement the pā had been abandoned, and a single tōtara tree grew on the summit. This was later replaced by a single Monterey pine, and Māungakiekie became known as One Tree Hill.
Cornwall Park, surrounding the domain of One Tree Hill, is the legacy of Sir John Logan Campbell. Originally the land was a farm owned by him on the outskirts of Auckland. Upon his return from Italy in the 1880s he intended to build a great family residence on the slopes of the hill (where the current tearooms are) and planted many trees including olives on the slopes. Eventually he constructed a house closer to town. By about 1900 he realised that Auckland's suburbs were spreading at an alarming rate and he decided to leave the Greenlane property to the people of Auckland as a public park. Parts of the park, about 120 hectares (296.5 acres), are still run as a farm today, providing Aucklanders with access to an example of rural life in the heart of the city.
One Tree Hill | Onehunga | Royal Oak | Greenlane | Epsom
This whole area has become highly sought after due to its close proximity to central Auckland (10 kilometres), surrounding arterial routes (SH1 & SH20) and its rich history, in particular the wonderful grounds of Cornwall Park. Surrounded by Royal Oak, Epsom and Greenlane, suburbs all offering reputable local schools making it the perfect location for families. Residents enjoy a huge range of amenities including Stardome Observatory, Onehunga Dressmart, TSB Wallace Arts Centre, Onehunga War Memorial Pool and Leisure Centre and an array of top restaurants and cafes.
As one of Auckland's oldest suburbs, it features colonial villas, bungalows and workers' cottages – many with views of the Manukau Harbour, as well as many heritage buildings in the town centre. The recently refurbished Onehunga Train Station makes commuting to the city a breeze. The suburb comes alive at the weekend when eager shoppers flock to Dressmart Shopping centre, or on a Thursday night when the Night Markets delight the senses and tantalise the taste buds of many.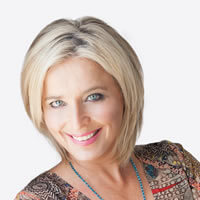 I understand and respect the trust placed in us when a client asks us to sell their home. It can take as little as 15 minutes or as long as you need to have your questions answered.